Research cooperation with the MIT
26 November 2018, by Andrea Bükow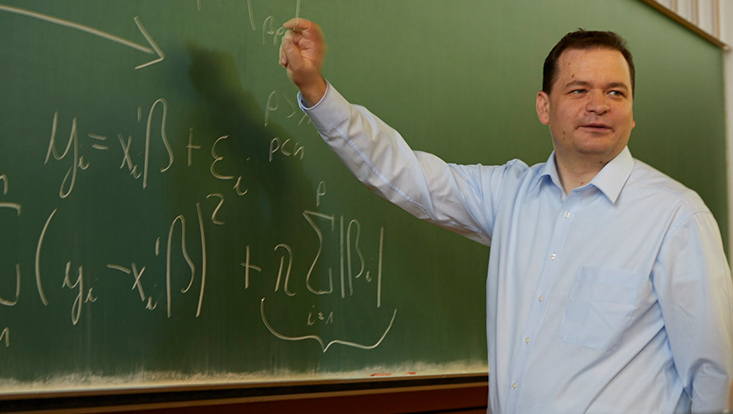 Photo: HCHE / Gregor Schläger
To strengthen our newest research focus "Big Data and Digital Health" the HCHE is cooperating with the Massachusetts Institute of Technology (MIT, USA). Therefore HCHE core member Prof. Dr. Martin Spindler works together with Prof. Dr. Victor Chernozhukov from the Department of Economics and the Statistics and Data Science Center of the MIT.
For this cooperation Prof. Chernozhukov received the Bessel-Research-Price from the Alexander von Humboldt Stiftung, which is awarded with 45.000 €. It is yearly given to foreign scientists, who are cooperating with german researchers and during this show outstanding research results.
Prof. Chernozhukov and Prof. Spindler are focused on new statistical methods in the field of machine learning, which can be used in health economic evaluation.
---