14th dggö Annual Meeting
From March 28 to 29, 2022, the 14th dggö annual conference took place at the invitation of the HCHE. For the first time since the beginning of the pandemic, 400 health economists from German-speaking countries met to exchange ideas and network.
In line with the conference motto Economics of the Pandemic, the keynote speech and the panel discussion were complemented by numerous presentation sessions on the impact of COVID-19.
"After two years of the Corona pandemic, it is time to bring the economic aspects, such as the financing of hospitals and health insurance funds or the equipment and care in
nursing, more into the focus of politics and the health industry."
- Prof. Dr Mathias Kifmann, HCHE core member and president of the dggö annual conference
Many thanks to all participants and supporters.
Welcoming video for the start of the conference
Photos of the event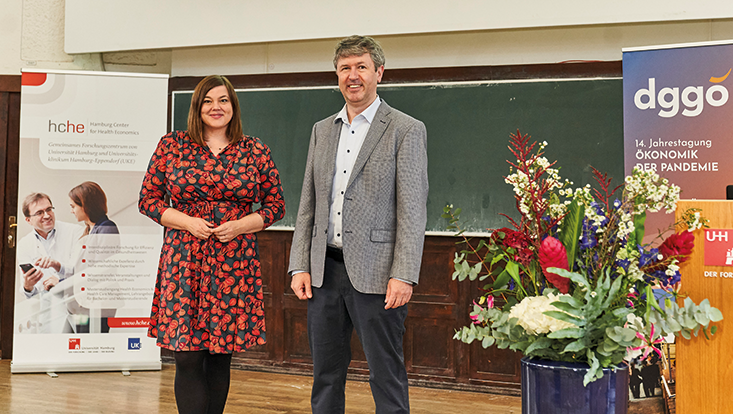 Photo: Claudia Höhne
Hamburg's Second Mayor Katharina Fegebank and conference president Prof. Dr. Mathias Kifmann at the opening of the 14th dggö Annual Conference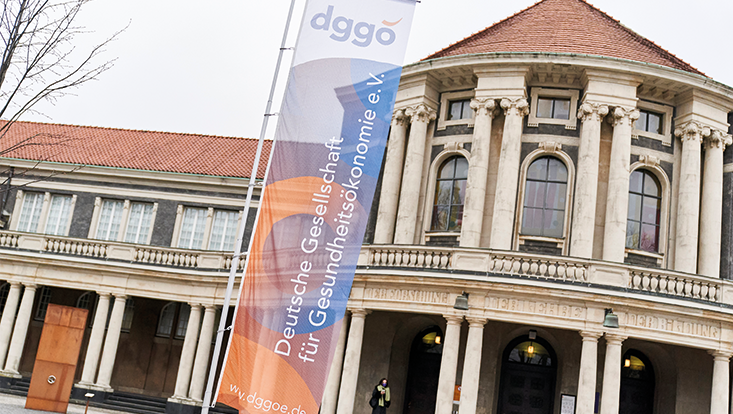 Photo: Claudia Höhne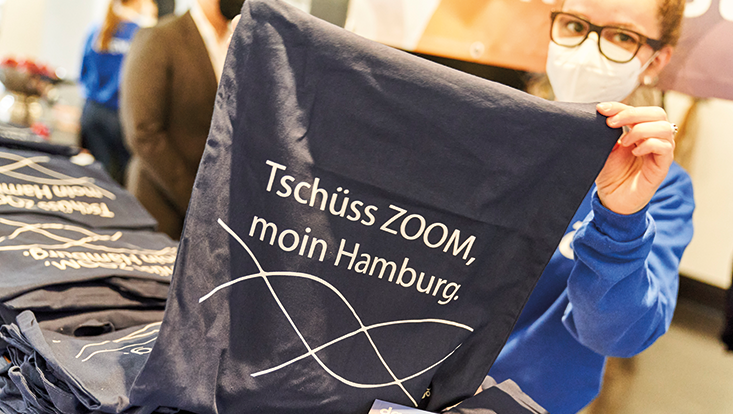 Photo: Claudia Höhne
The first face-to-face meeting since the beginning of the pandemic - memorialized on the conference bags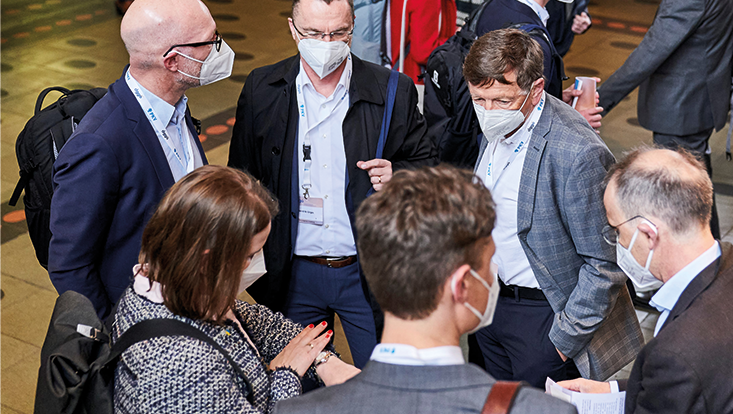 Photo: Claudia Höhne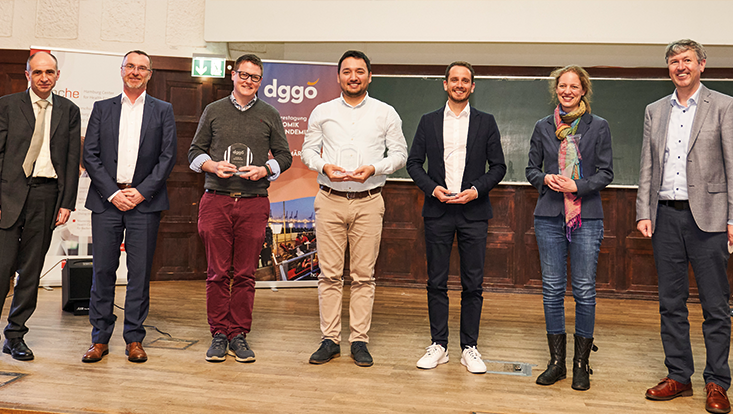 Photo: Claudia Höhne
Laureates and presenters at the dggö Science Award and COVID-19 Special Award Ceremony
Photo: Claudia Höhne
Questions from the audience during the panel discussion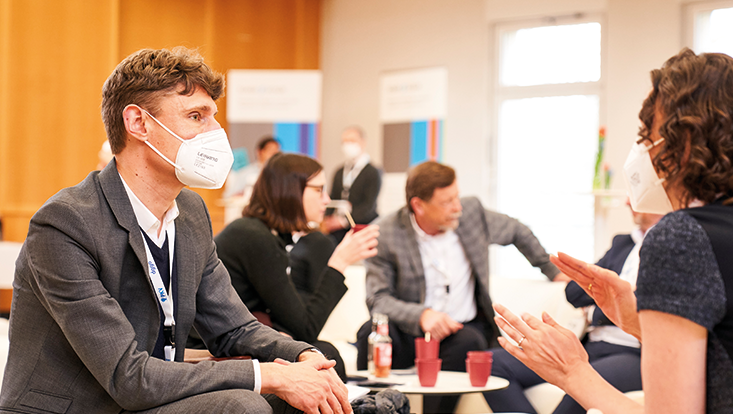 Photo: Claudia Höhne
dggö-Café: Meeting place for dialogue and good coffee