2. HCHE Risky Health Behaviors Workshop
For the second time on 25 and 26 October 2019, HCHE was the meeting point for international scientists discussing risky health behavior
Marijuana for medical use, alcohol taxes, speed trap campaigns, e-cigarettes, free membership in sports clubs, breast cancer screening - these were just some of the topics at "2. HCHE Risky Health Behaviors Workshop "on 25./26.10.2019. In this workshop, organized by Prof. Thomas Siedler (PhD) and Prof. Dr. med. Jan Marcus's, the more than 40 participants from Germany, Europe and the USA have exchanged views during two keynote lectures, eleven plenary presentations and nine poster presentations, and were able to inform themselves about the latest state of research on (risky) health behaviors.
Keynote Speaker were:
Jody L. Sindelar, Yale University:
What is an Economist to Do? New Technology, Sources, Methods and Risky Behaviors
Christopher Ruhm, University of Virginia:
Has Mortality Risen Disproportionately for the Least Advantaged?
The topicality of the presentations at this second workshop, which was organized by Hamburg Center for Health Economics (HCHE), was exemplified by the numerous contributions to the US opioid crisis: Every year, more people are dying from opioid overdoses than from firearms. The hashtag #HCHE on Twitter provides a good overview of the research presented.
Prof. Jody C. Sindelar of Yale University gave a keynote on the opportunities and challenges of new technologies (such as pedometer, smart watches and other wearables) to measure and change specific behaviors. Prof. Christopher Ruhm (University of Virginia) showed in his keynote how mortality rates in the US have evolved for different populations according to educational background.
Risky Health Behaviors Workshop 2019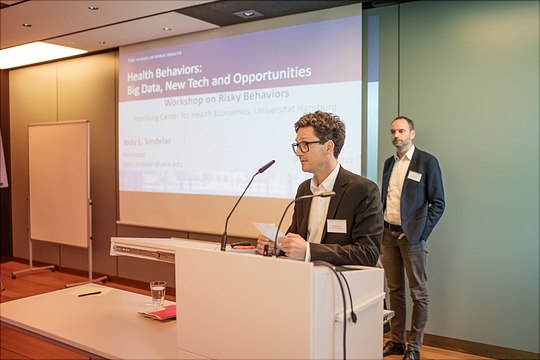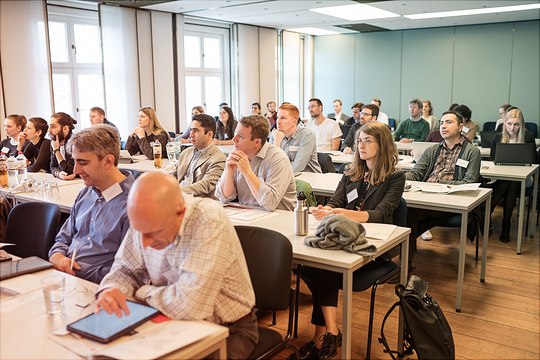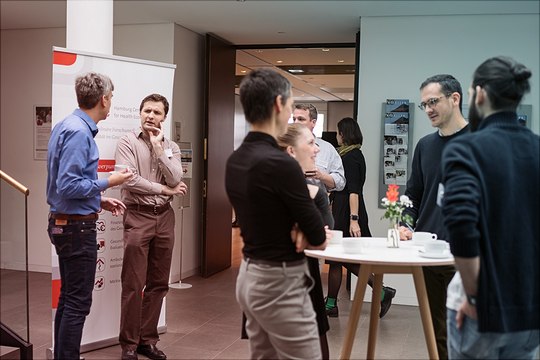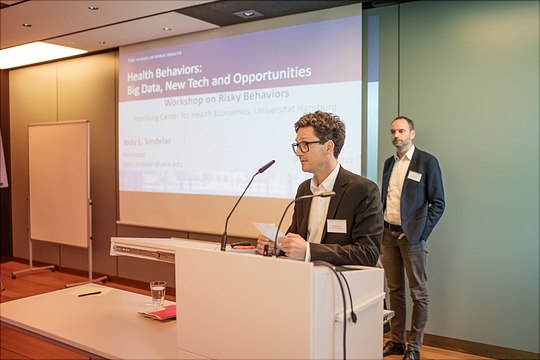 Risky Health Behaviors Workshop im HCHE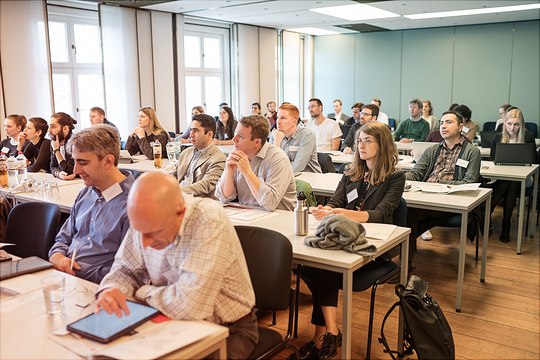 Risky Health Behaviors Workshop im HCHE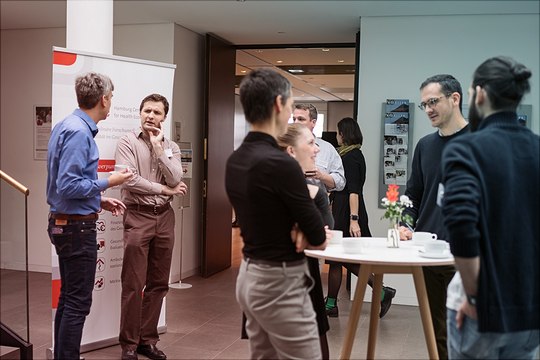 Risky Health Behaviors Workshop im HCHE
---
Kontakt
Prof. Dr. Jan Marcus
Hamburg Center for Health Economics