Corona Research at the HCHE
In terms of health economics, the current crisis situation raises many questions, for example how the population is dealing with the threat of the corona virus and to what extent they follow political decisions such as the ban on contact.
Therefore, since April 2020, the HCHE has been investigating the concerns and attitudes of people in the corona pandemic and willingness to vaccinate together with researchers from three other European universities. As part of the "European COvid Survey (ECOS)" project, more than 7,000 people in 7 European countries are surveyed every two months. The study is representative.
Results of the 10th survey wave from 4th to 24th of May 2022
Concern about new mutations, willingness to get vaccinated decreases slightly
Two-thirds of all people in Germany (66 percent) are worried about new coronavirus mutations, and one in five even say they are very worried. Meanwhile, fewer and fewer people are willing to receive a booster vaccination, as the latest survey of the representative European COvid Survey (ECOS) from May shows. It is conducted regularly by the Hamburg Center for Health Economics (HCHE) at the University of Hamburg and surveys more than 8,000 people in 8 countries.
"The concern about another wave is real among the population and shows that for many people the pandemic is not over yet," says Jonas Schreyögg, scientific director of the HCHE. This is not only evident in Germany, but also in other European countries. More than 75 percent of people in Spain, Italy and Portugal fear new mutations; people in Denmark in particular (52 percent) are less worried.
Continue reading here.
Visualized results of the tenth wave of surveys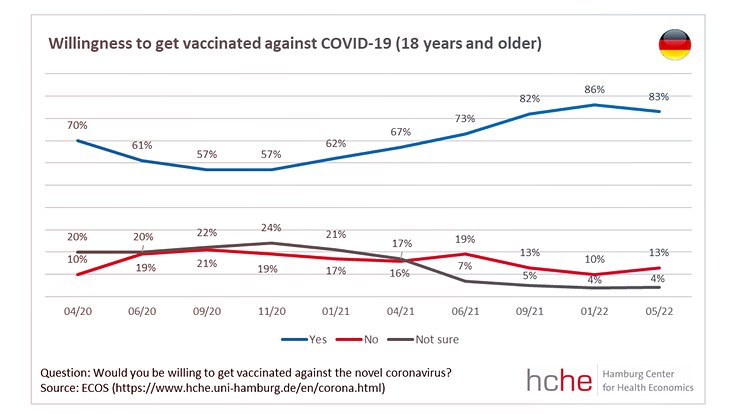 Photo: HCHE
Willingness to get vaccinated against COVID-19 (18 years and older)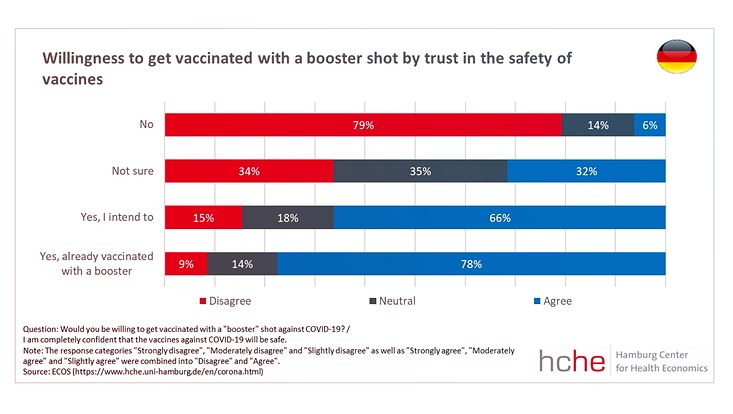 Photo: HCHE
Willingness to get vaccinated with a booster shot by trust in the safety of vaccines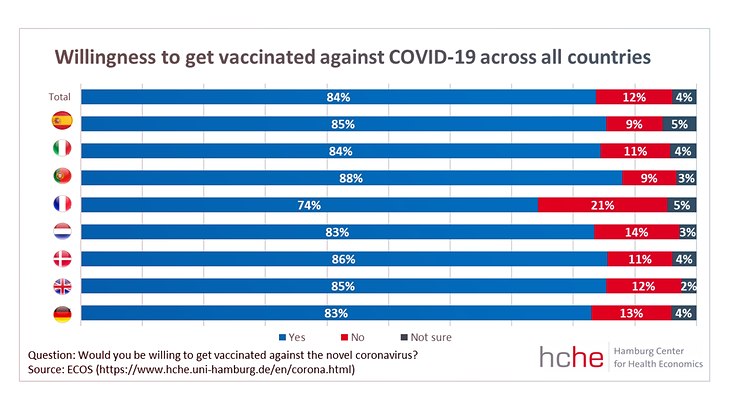 Photo: HCHE
Willingness to get vaccinated against COVID-19 across all countries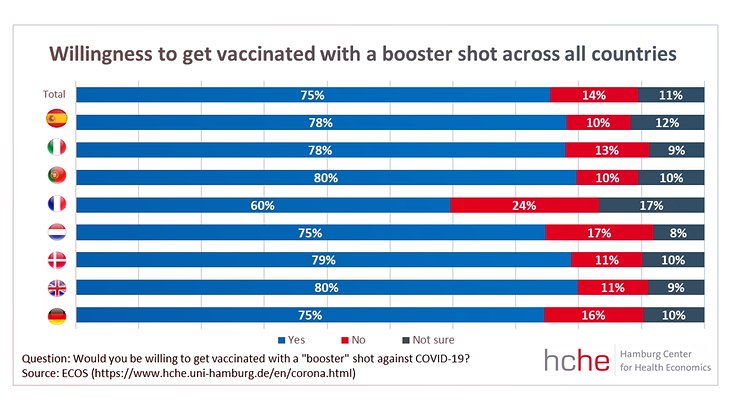 Photo: HCHE
Willingness to get vaccinated with a booster shot across all countries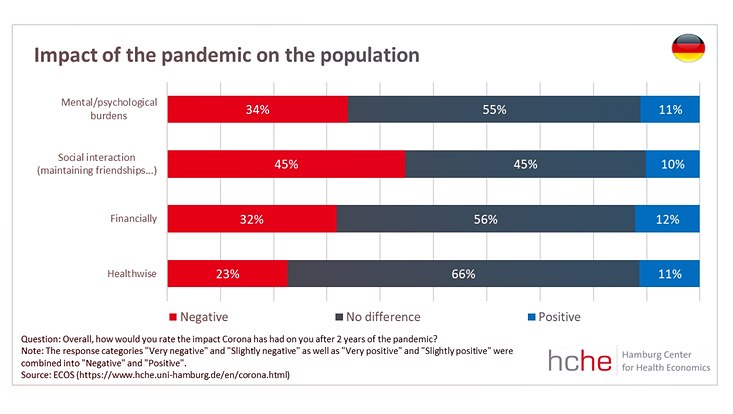 Photo: HCHE
Impact of the pandemic on the population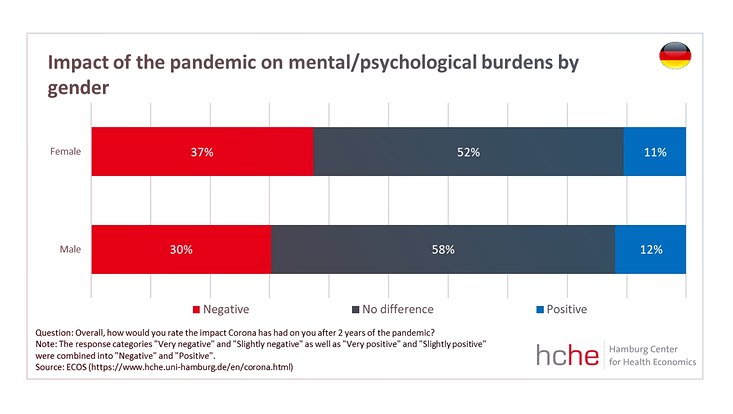 Photo: HCHE
Impact of the pandemic on mental/psychological burdens by gender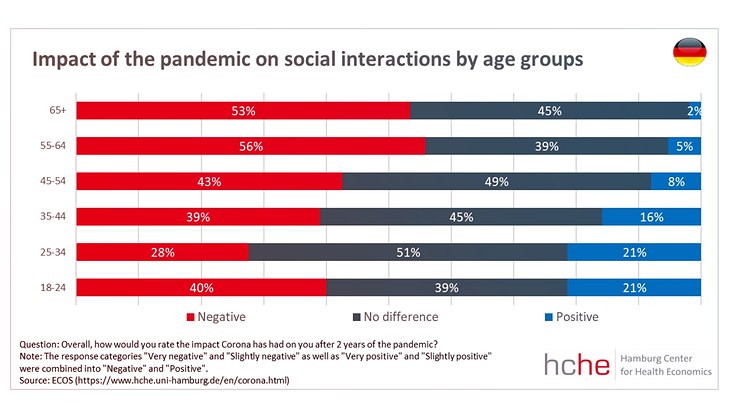 Photo: HCHE
Impact of the pandemic on social interactions by age groups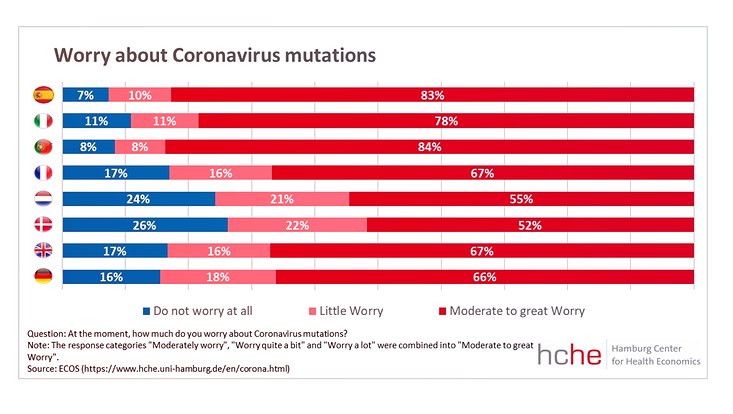 Photo: HCHE
Worry about Coronavirus mutations